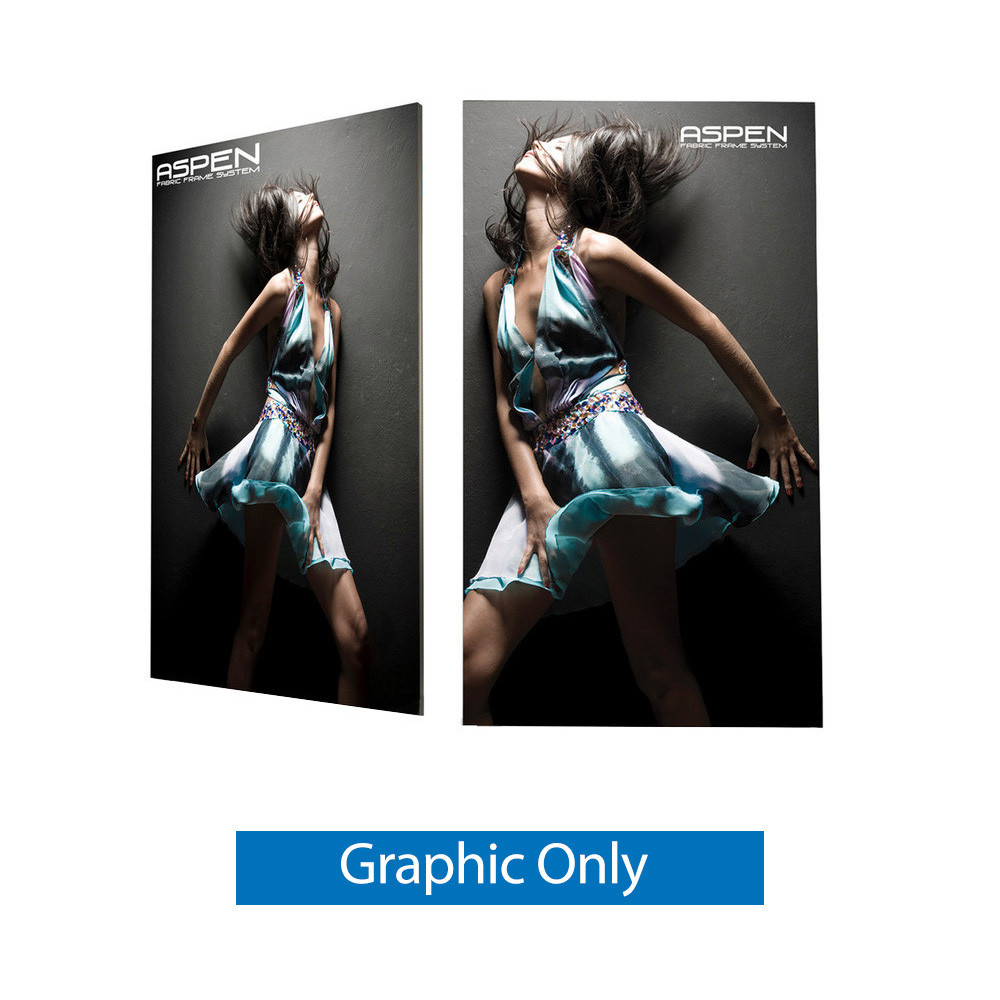 This Double-Sided printed graphic is a replacement graphic for the 10'w x 6'h Aspen SEG Fabric Frame.
Includes:
(2) Single-Sided Fabric Graphics with Silicone-Edge
Features
Material: Deco Fabric (non-stretch)
Print Process: Full-Color Dye Sublimation
Template Size: 120"w x 72"h
Graphic Turnaround Time: 2 days for up to qty. 2
Warranty: One (1) year on graphics.